---
I'm an Assistant Professor of Computer Science in the College of Business and Technology at Northeastern Illinois University.
In my work, I explore how technical systems, effective processes, and social structures integrate as socio-technical ecosystems that surface ways to optimally use limited resources in a community. Specifically, I investigate how such ecosystems can scale effective undergraduate research training, where students learn to self-direct complex work in a community with limited mentoring resources. I take a design-based research approach, and work at the intersection of Human-Computer Interaction (HCI), Learning Sciences (LS), and Computer-Supported Cooperative Work (CSCW).
My hope is that these systems will enhance and extend the natural ways in which we practice, learn, grow, and support one another in our communities.
I did my Ph.D. at Northwestern, in the Technology and Social Behavior program, where I worked with Haoqi Zhang in Delta Lab. I studied Agile Research Studios, our model for research training at scale, where students practice being self-directed learners in a research community. As part of this work, researched the Design, Technology, Research (DTR) program at Northwestern.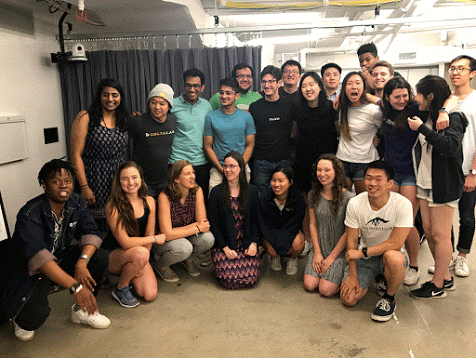 Our community is pretty spectacular.